Faced with competition from nearby national hospital networks, Marcus Daly Memorial Hospital needed a brand that reflected their dedication to providing the highest quality healthcare to their community.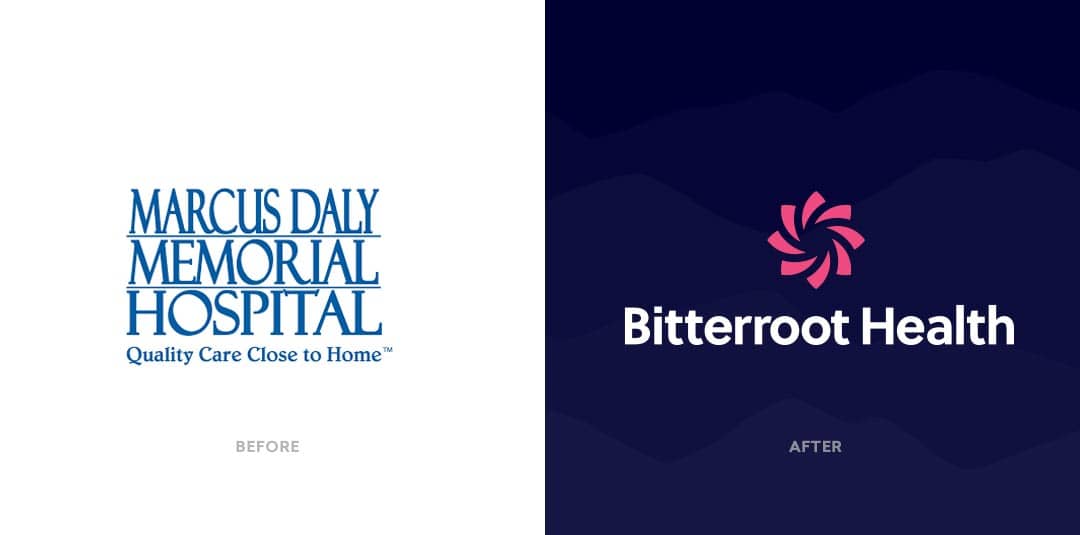 It was crucial to tell the story of unity, community, and life. Located in the heart of Montana's Bitterroot Valley, we took inspiration from the bitterroot flower. Native populations were the first to discover the nutrient-dense roots of the flower could provide food during long winters.
The abstract flower petals join together to represent a strong team of healthcare providers and a united community. The color palette brings a sense of vibrance to the brand.