The Cooperative Health Center in Helena, Montana suffered from low awareness and brand perception. They were often confused with the Lewis and Clark County Health Department, rather than a full-service medical facility. With a newly remodeled facility and a highly motivated staff, the CHC needed to distance itself from the county health department while letting the community know that they were open to all patients.
The Solution
---
We developed a new brand, name, and look and feel supported by market research. To activate the brand we developed and implemented a Strategic Communication Plan. We also deployed a brand assimilation program (internal marketing) so that employees knew how to deliver the brand at all touchpoints. Finally, we provided strategic PR assistance to handle the media and gain several lengthy positive news articles.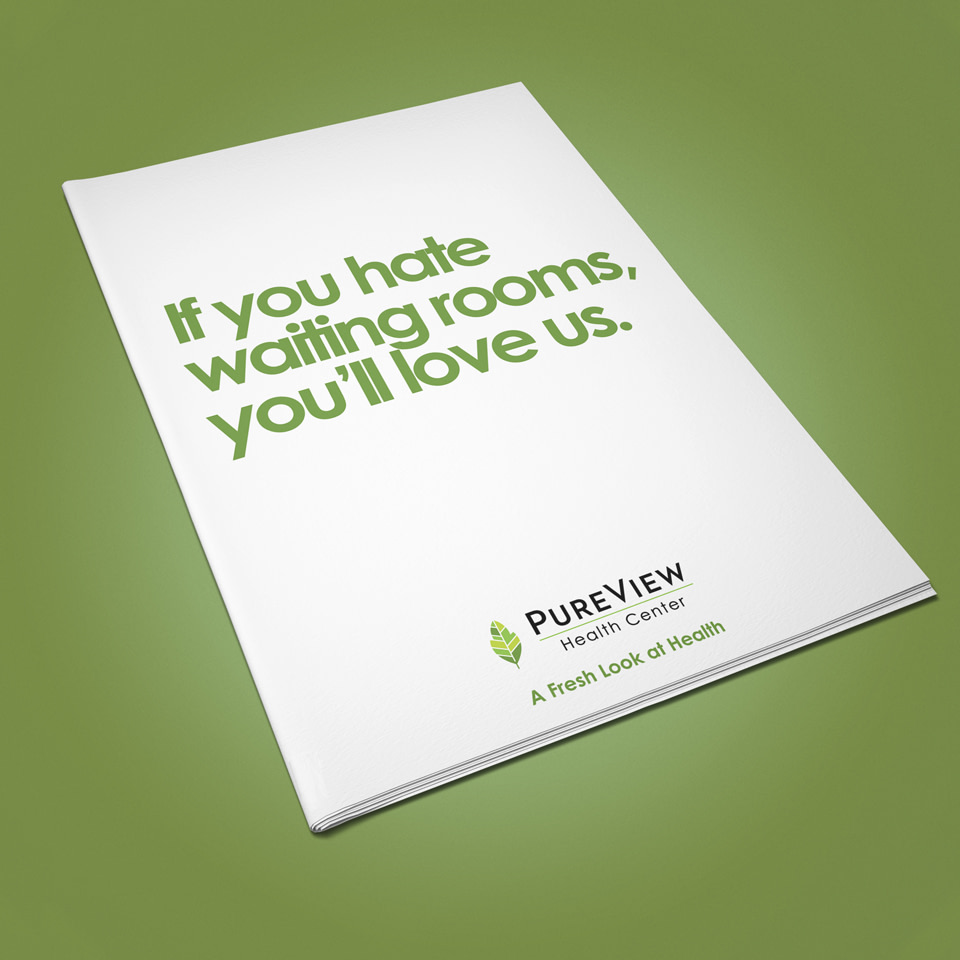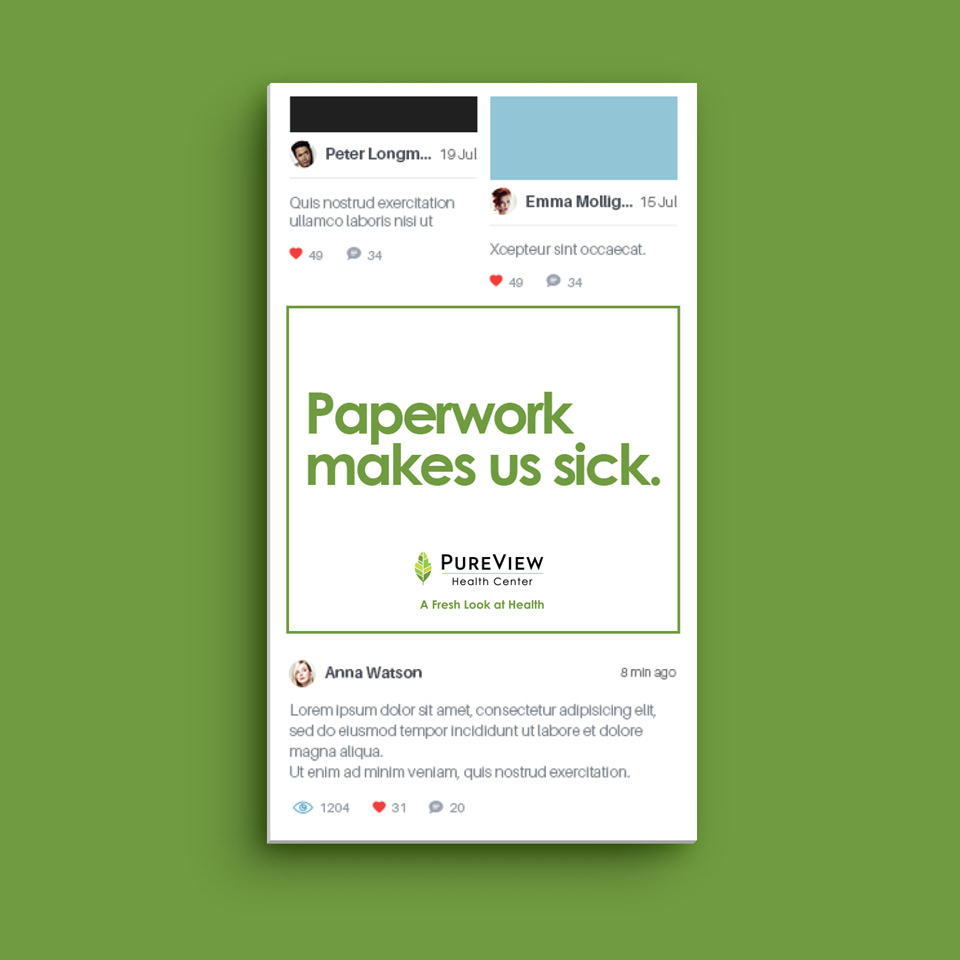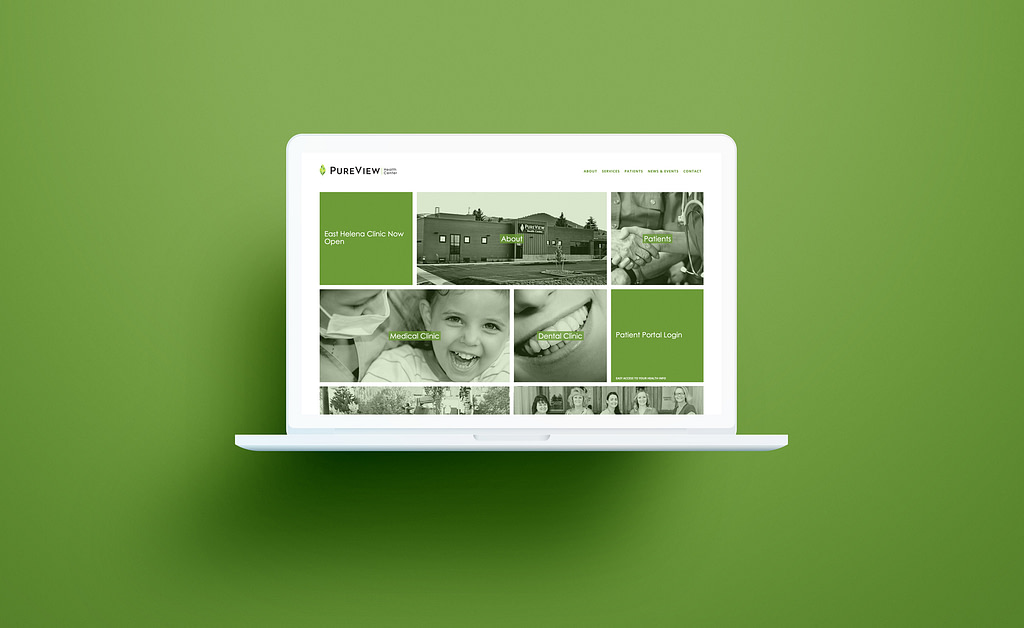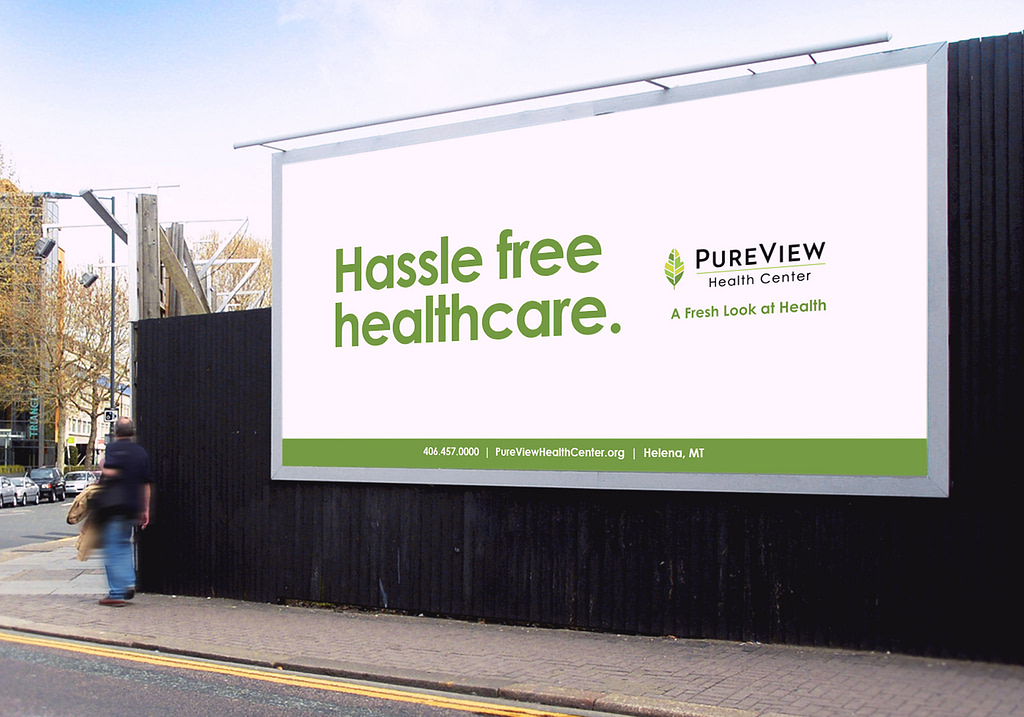 The results
---
After twenty-one years in operation, only 43% of Helena was familiar with Cooperative Health Center's brand. Familiarity with PureView Health, a name unknown at launch, rose in Lewis & Clark County to 66% in 2017, just eighteen months after the launch of an integrated advertising and public relations campaign. The number of people who would consider using PureView's services is also on the rise, with 48% considering using services in 2016 and 56% considering using services in 2017.